Ofluorine 904 PVDF for Water Treatment Membranes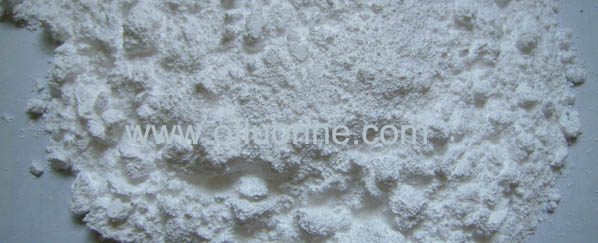 Ofluorine 904 PVDF has good solubility in some special solvent, which is good raw materials for PVDF membranes.

Ofluorine 904 PVDF as raw materials, the PVDF membranes has excellent mechanical strength and flexibility. It can not be eroded by acid, alkali, strong oxidant, halogens. Good durability to aliphatic hydrocarbons, aromatic hydrocarbons, alcohol, aldehyde etc. In the work of hydrochloric acid, nitric acid, sulfuric acid, dilute alkali liquor, dense alkali liquor(40%) and 100deg.C, which keep stable.
Others, 904 PVDF finished products has the properties of gamma-Ray resistant, UV(ultraviolet) resistant, and stability in wide temperature range.
904 PVDF technical data sheet
Property

Typical Values

Standard

Appearance

White powder

Odor

None

Standard specific gravity

1.77-1.79

ASTM D792,at 23/23℃

Melting point

160-168℃

ASTM D3418, 10℃/min

Rotary Viscosity

≥0.45 Pa·S

0.1g/ml DMAC, 30℃

Intrinsic Viscosity

1.40-1.90 (102 ml/g)

Ubbelohde viscometer

Water absorption

0.1%

Drying loss method

Solubility

Solution is clear and transparent,
no impurity and insoluble matter
Safety instruction
PVDF(polyvinylidene fluoride) is stable under 310deg.C. When it is stored at 310-320deg.C for a long time, trace toxic hydrogen fluoride(HF) and fluorocarbon organic chemicals(FC) begin to release, when the temperatures more than 370deg.C, HF and FC release speed up. So, a temperature below 310deg.C is suggested for processing and using PVDF.
Furthermore, although PVDF(polyvinylidene fluoride) have good flame retardancy, in case of fire, HF and FC will also be released.
Packing
25kg/carton